Welcome to the Urban Mindfulness Foundation C.I.C
A not for profit Social Enterprise providing FREE Mindfulness Training Courses that help embrace the challenges of Urban living.
The Urban Mindfulness Foundation provides Mindfulness Training Courses in City locations for Individuals, Families, Youth Groups, Schools, and Business. Every course is designed to facilitate health, well being and pro-social connection by embracing our individual uniqueness and connecting through our common humanity.
Mindfulness Courses & Training
We offer one to one Mindfulness Training to people with particular privacy requirements or those with group anxiety issues. Our bespoke training sessions help to introduce the practice in a safe, professional and relating way.
Each of our practitioners have a depth of personal and academic experience including mindfulness studies to a least MSc Level or equivalent and we each follow the UK Network for Mindfulness Based-Teachers Good Practice Guidelines.
We also deliver the Mindfulness Associations; Mindfulness Based Living Course (MBLC) and Compassion Based Living Course (CBLC) alongside the Mindfulness In Schools Project dot b and Paws b courses.
Regular Mindfulness Drop in classes in Newham East London
Why not come along to one of our regular drop in classes run every other Saturday morning. Drop in classes are delivered on a suggested donation basis to ensure Mindfulness Training is available to anyone who wishes to practice as part of a group.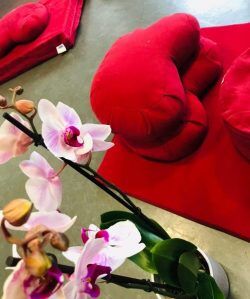 Newham Drop in sessions are held every other Saturday morning.
Time:  10.30am to 12.30 noon
Location: The Red House, 13 Upton Avenue, Forest Gate, London, E7 9PN.
Next Session: Saturday 29th February 2020
NEW EVENT: Mindful Heroes
Join us for an afternoon with Vin Harris, Meditation Teacher, co-editor of Mindful Heroes and Founder of The Hart Knowe Trust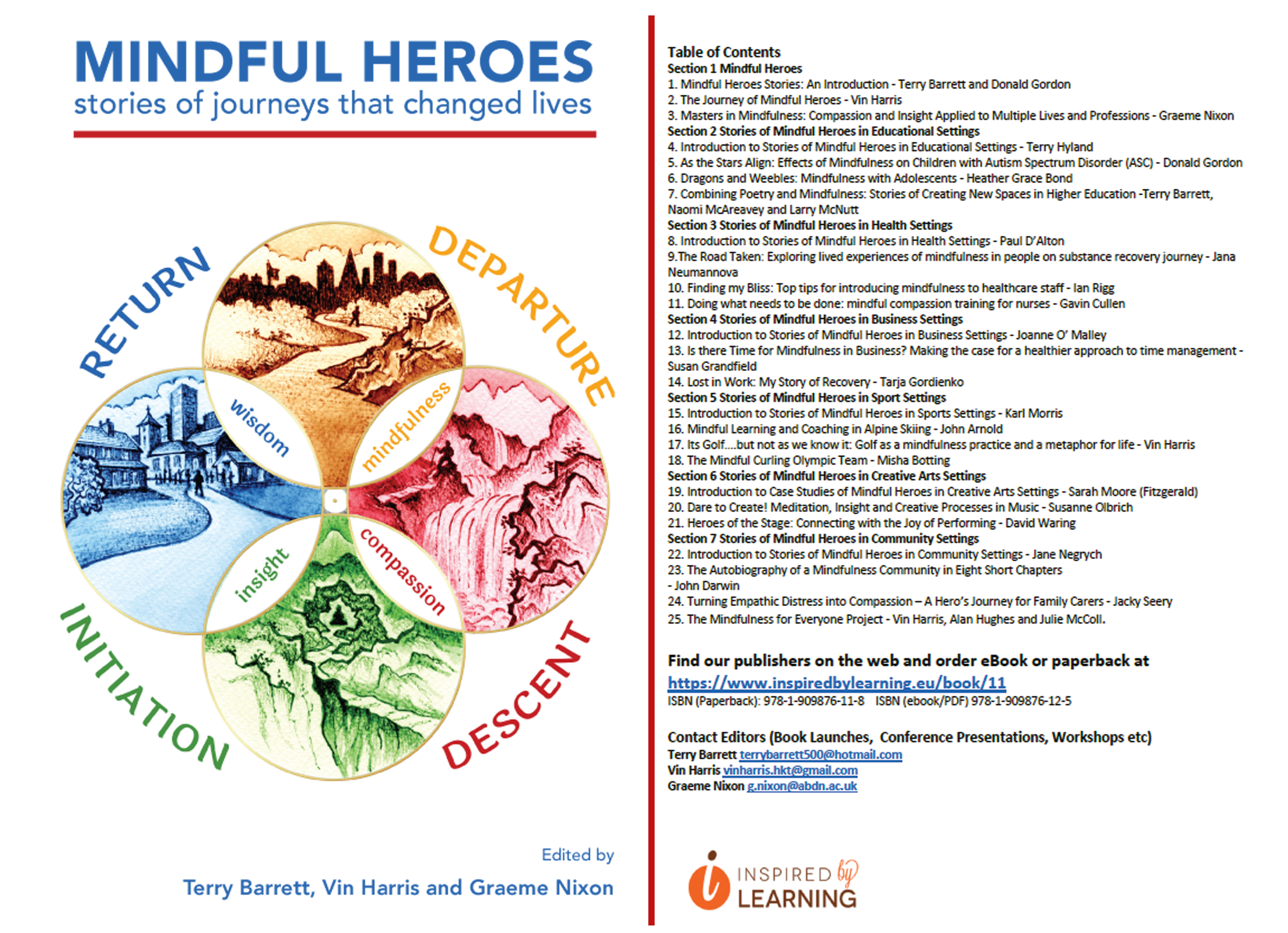 Date: Sunday 23rd February 2020
Time:  2pm – 5pm
Location: The Red House, 13 Upton Avenue, Forest Gate, London, E7 9PN.
Please RSVP: by Saturday 22nd February – 5pm via Meetup
Donations Welcome!
We look forward to welcoming you!
Mindfulness Based Inclusion Training

Together we have developed the first Mindfulness Based Inclusion Training programme (MBIT).The MBIT programme is designed to develop understanding and communication that nurtures awareness of our interconnection that builds trust and heal divisions in communities.
The Mayor of London pledged £40,000 to our project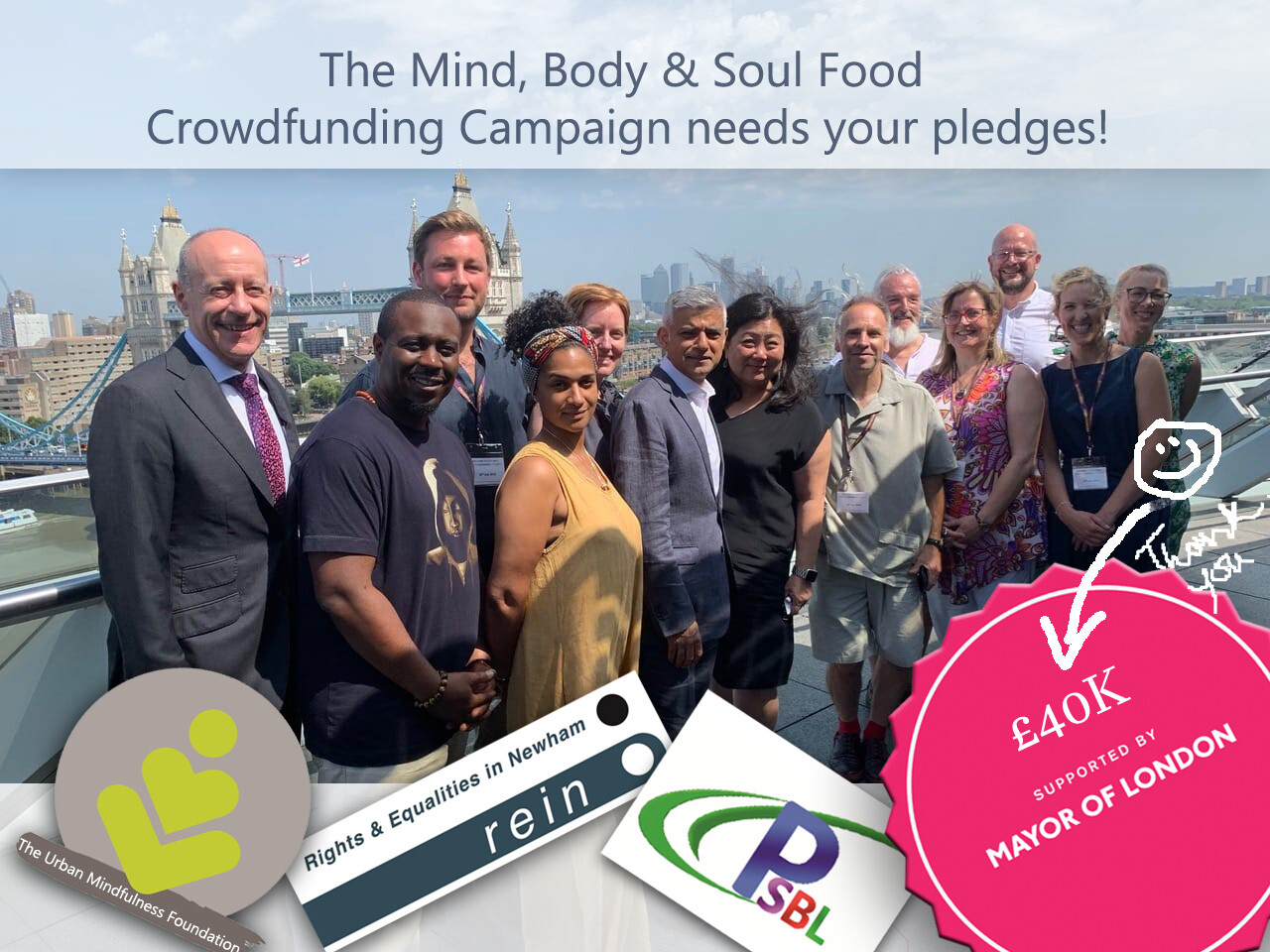 The Urban Mindfulness Foundation (UMF) and partners raised £60K to deliver an exciting innovative project that included offering FREE Mindfulness Courses to schools in Newham with the aim to make Mindfulness accessible and relatable at the grass roots of our community in a way that meets Newham's diverse needs. Unfortunately, we did not manage to reach our final target. However, will be taking another bite at the cherry next year using all that we have learnt this time round.
We are delighted that the The Mayor of London demonstrated his belief in this project by pledging £40,000 towards the campaign and we send him and his team a massive thank you for all of the support.
Mindful News
The Urban Mindfulness Foundation have been mentioned by the Mindfulness & Social Change Network in a critical article on Independent Global Media Platform Open Democracy regarding Mindfulness and Social Change. The Article drafted by Luke Wreford and Paula Haddock is a collaborative response to issues regarding the Mindfulness Milieu and how it meets the intersection of Social Change.

Click here to read the full article
For more info on the mindfulness and social change network visit:   https://mindfulnessandsocialchange.org/
Our Moral Foundations
We also offer Free Mindfulness Training Courses for groups who would not normally be able to afford it!  
In collaboration with the Mindfulness Association's Everyone Project and the Hart Knowe Trust; we provide Free 8-week Mindfulness Based Living Courses to eligible Groups and Organisations with Service Users who would not normally be able to access mindfulness training due to financial constraints or other difficulties. The Free mindfulness courses are funded by your donations and the Mindfulness Association and Hart Knowe Trust's Everyone Project.
 If you have a Group of people or a Community Organisation who you think would benefit from Mindfulness Training, but would not normally be able to access it please get in touch.
   Ideal for Charities, Youth Groups, Community Groups, Social Service Groups, Care Leaver Support Organisations, Mental Health Support Groups and Organisations, Criminal Justice, Reform and Rehabilitation Support Groups as well as many other Community Support Organisations and low income support organisations. 
Please get in touch or complete our Free Mindfulness Training Opportunities application form here!
Please See A Project that has Inspired our Cause
Highlighted in the Mindfulness All-Party Parliamentary Group Report "Mindful Nation UK".  The importance, application and delivery of Mindfulness Based Interventions in the context of socio-economically deprived and ethnically diverse urbanised demographic communities requires significant improvement.
Consequently, The Urban Mindfulness Foundation are focused on developing ways to address the requirements as highlighted in the Parliamentary Report to ensure Mindfulness Training can be delivered authentically to a more diverse audience that represents Urban life.
We also aim to encourages people from an ever widening demographic to both practice and learn to teach Mindfulness across all cultural, religious, ethnic and socio-economical divides.
Ultimately there is a wish that this venture  leads to greater cultural intelligence and harmonious inter-connectivity that alleviates some of the suffering of division we see in the world today. If you would like to work with us please contact us on unity@urbanmindfulnessfoundation.co.uk
All our courses are offered on a suggested donation basis and concessionary discount codes are offered to those who are unable to meet the suggested donation.
If you require a concessionary discount code please email us