Our response to the recent BBC report on Mindfulness In Schools
Hey Dear Friends!
Here is our response to the recent BBC report on the delivery of mindfulness in Schools.
Its so interesting how the media can sensationalise everything! Talking to our friends and colleagues in the mindfulness world, it is clear that the results of this study are welcomed, respected and valuable in understanding how we best apply mindfulness outside a clinical context. However the headlines totally misrepresent what mindfulness teachers understand, not only about the study itself, but also mindfulness.
Some colleagues asserted they were excited by the potential this study opens for the design and research of new and more targeted contextually focused forms of mindfulness to be explored. This study could also create opportunities to research social mindfulness programmes such as our own MBIT programme that engages and or addresses particular social and cultural needs and determinants of health.
The first key point or issue as reported by the researchers of this study suggest that teenagers said they found it boring and therefore didn't engage. However, those that did engage apparently benefited which is also crucial to recognise and question how and why. Our guess would be that kids who did engage were able to relate to it, and also the context in which it was delivered.
Moreover, when addressing impressionable teenagers who are soaking in so much social media that snatches attention, it is also vital that the teacher is aware and able to weave into the training whatever is trending for the specific kids being taught. By weaving in what's specifically trending or culturally relevant for an impressionable teen, the practice is kept alive for them, and the teacher can recapture a student's attention. This essential skill can stimulate engagement and the student's own innovations into how and what it means to practice mindfulness in their own daily lives and culture.
Fun example, we wonder if we can incorporate the latest tiktok dance into a mindful movement for teens to generate joy and laughter if nothing else? How about using mindfulness in sports or activities they are already interested in as an integral part of the training, or incorporating opportunities to co create mindful activities and practices.
Moreover, the rationale for practice or the intention and motivations for practicing is also vitally important when engaging kids. If they feel it facilitates their existing aspirations and interests and or addresses specific social challenges they face, our guess is they will be more inclined to engage.
Consequently, building a student's own intentions and motivations to practice feels essential and something that we think is picked up by the idea that the intervention was more helpful to children from poorer/ less privileged backgrounds.
MISP also suggest that working with teachers who self-selected to engage due to a natural, personal or pre-existing interest in mindfulness differed to working with all teachers universally, and that the attempt to engage teachers without previous mindfulness experience or interest may have impacted the outcomes. Further still, its understood that the majority of teachers in the study only had a basic level of training. This is important as it relates to embodiment and competency required to adapt material to engage the kids appropriately and as necessary in the moment. Interestingly, experience and embodiment also holds true in relation to effectiveness across all sectors where mindfulness is applied and thus brings the complex idea of competency assessments into the discussion.
Consequently, the study invites more questions than answers to understand exactly what stimulates interest and engagement and how to do that consistently, as it seems clear that when kids do engage with it, there are significant benefits to be had. Likewise, by understanding the answers to these important questions, we also feel that mindfulness will be better equipped to evolve into wider social settings more broadly.
Nonetheless, we have always said that the impact, effectiveness, and benefit of mindfulness outside a mental health context has always been about its Authenticity, Relatability and Contextual Relevance which is something that has been said before and we have been discussing for a long time. Let's not forget that clinical interventions are rooted in their mental health context as they should be.
However, there was always going to be issues if trying to reproduce the mental health benefits of mindfulness seen in clinical settings, within a school, using a brilliant programme, but also a programme that was not designed specifically for that purpose. In fact, we also feel that reviewing interventions using questions designed for assessment of mental health and wellbeing through a clinical lens in our opinion, totally misses the mark of what the intervention was designed to do.
We ourselves have trained to teach the programme that was included in the study and know how well it works, but it does take time to get really comfortable with the material and embody it in a way that makes it authentic, relatable and contextually adaptable.
As such, from our understanding, the MISP .b programme is an excellent social introduction to mindfulness for kids that was never designed to address mental health issues directly. Rather, from our humble opinion, it was designed to introduce mindfulness in a fun way to young kids and offer an early exposure to a recognised means of wellbeing that a child could come back to if needed through their development? But that's just our opinion of what we see as a cool programme that like clinical interventions, had a very specific purpose.
Consequently, we and others totally understand there are many reasons why the results of this particular study were not great.
A second key finding of the study was that the mindfulness intervention was perceived to benefit the school climate/culture more than individual mental health. For the Urban Mindfulness Foundation this is fantastic news as our socially focused programmes are designed to do just that, create better social and cultural wellbeing that improves relational life and subsequently personal health as the sense of belonging grows.
As such, we wonder if the programme and research leaned more towards improving and understanding how the intervention improved school climate / culture, whether we would have had a very different perspective and understanding of its benefits in Schools.
Our feeling is also that this study was conducted by reputable people in the field that we at the Urban Mindfulness Foundation trust and respect. Consequently this study indicates exactly why we have been so keen to explore ways to broaden access to mindfulness in social settings through adaptations that are grounded in relationality, authenticity, and context. My guess is that if students hear and see themselves or their culture in the training materials and if the teaching points focus on the contextual needs and experiences of students within their exacting environments and moments, the course will feel more authentic, relatable and context specific in ways that dispel boredom and stimulate engagement.
You can read the BBC article here:
https://www.bbc.co.uk/news/health-62126567
Project DRASIC begins 2022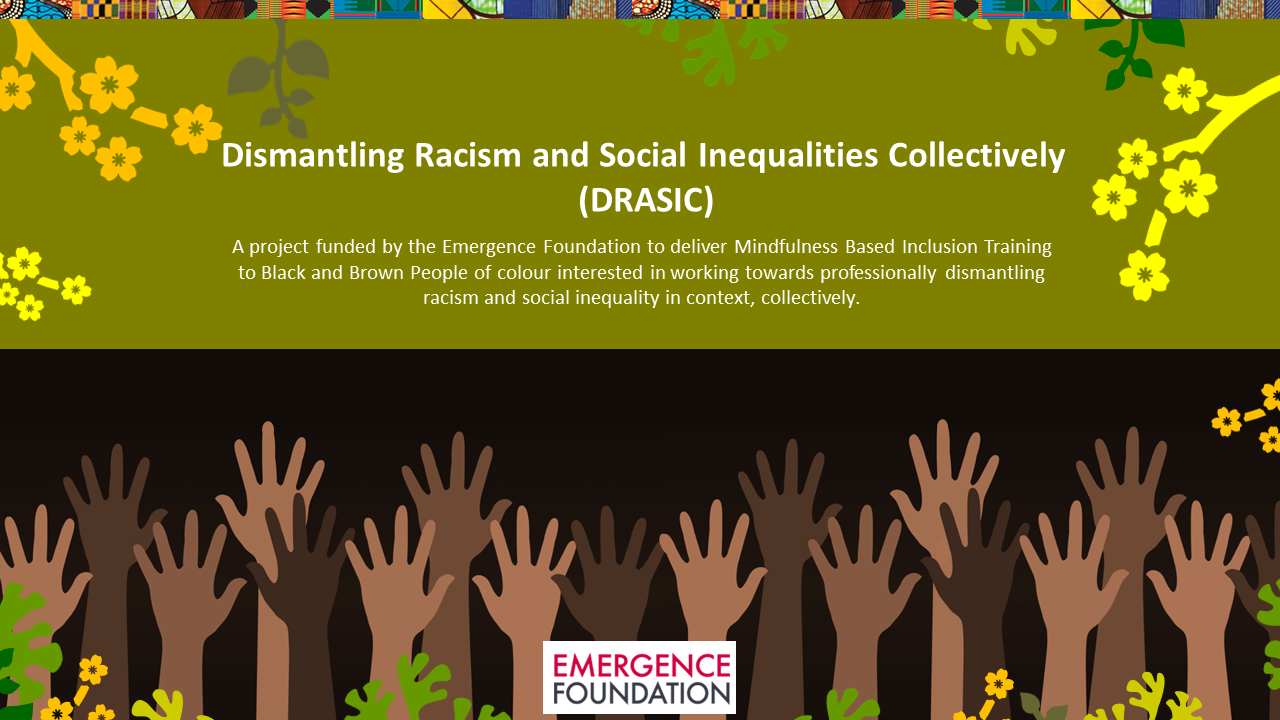 We are delighted to announce project DRASIC an important offering for 2022 that has been funded by the Emergence Foundation to deliver Mindfulness-Based Inclusion Training to black and brown people of colour.
Watch this space for more information to be announced soon.
Mindfulness Gatherings for 2022
---
Monthly gatherings for everyone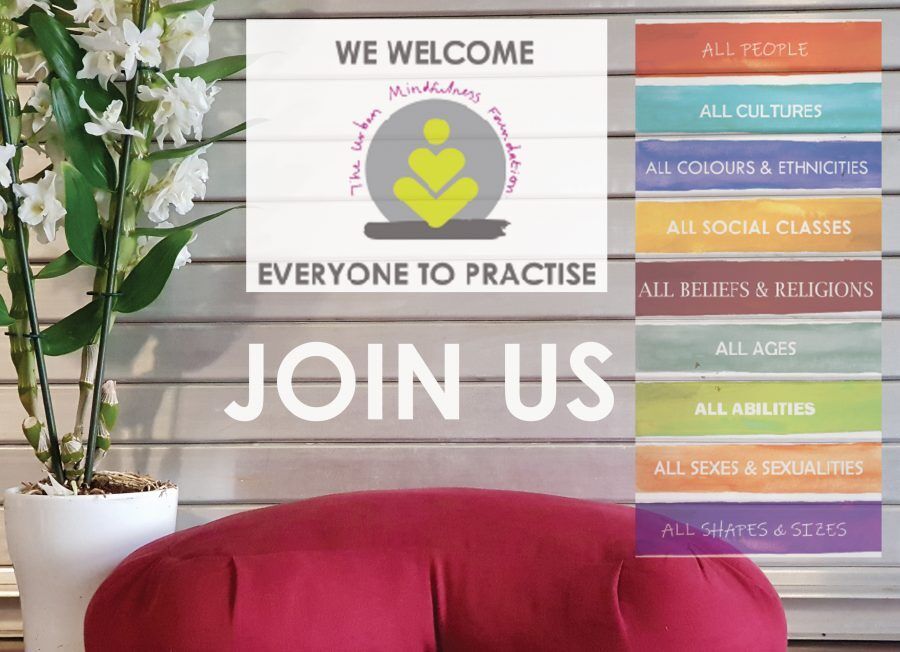 Date/ Time: TBC
---
Monthly gathering for people of colour

Date/ Time: TBC
---
Monthly gatherings for other affinity groups is a key priority for us in 2022 and will be confirmed soon
If you are interested and have the skills and life experience to lead a monthly affinity group, please contact us, as we would love to explore opportunities for collaboration with you.
---
Welcome to our YouTube Channel: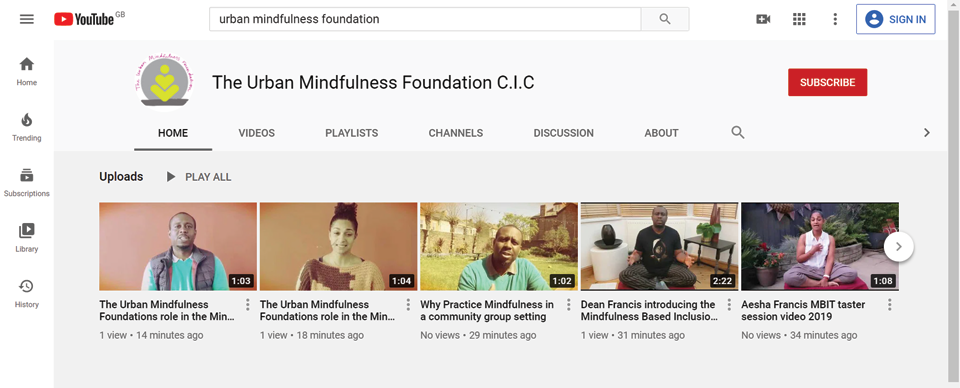 ---
Throughout the lockdown we temporarily moved online!
Due to the Covid-19 pandemic lockdown we moved our community mindfulness sessions online to ensure we maintained compassionate physical distancing whilst maintaining social connection.
Covid-19 Mindful Resources:
> Mindfulness for Staying at Home & After
> Clear Mind International – Living Resource
> Free mindfulness resources during shut down
---
The Mind, Body & Soul Food Crowdfunding Campaign receives a massive £40,000 pledge from the Mayor of London
Sadiq Khan, Mayor of London recently backed the Mind, Body & Soul Food Campaign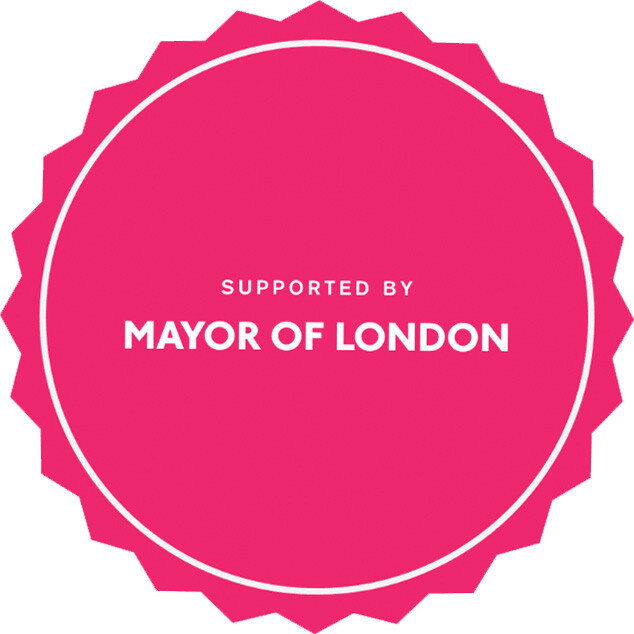 A project designed to facilitate activities that respond to the social, economic and environmental challenges of the 21st Century. With our partners we were set to deliver free self-defence/street awareness programmes, educational mindfulness courses and enterprising opportunities to youngsters, adults and families in Newham and Plaistow East London who might be experiencing socio-economic challenges, isolation, and/or gun and knife crime.
Why this project was such a great idea:
Our project responds to the socio-economic and environmental challenges we are currently facing including escalating gun, gang, knife and xenophobic/ hate crimes in Newham. Our previous work with young people in schools & the community inform this project and the need for an alternative approach to nurturing long term behavioural and attitudinal changes in young people's lives that benefit all of us. Changes that start from within but need supporting with a community-based approach that links healthy eating, cooking and enterprise, with healthy activities and lifestyle choices grounded in mindfulness and education. By encouraging social enterprise, inclusion and Mindfulness of diversity and harmful identity-based biases, we know we can address the challenges of being the most multicultural and diverse borough in the UK.
Whilst we successfully raised £60K we didn't managed to reach our full target on this occasion. However, we will try again next time round as this project is too important not to happen. Thanks to all those who supported the project and we will keep you informed when we try again.
---