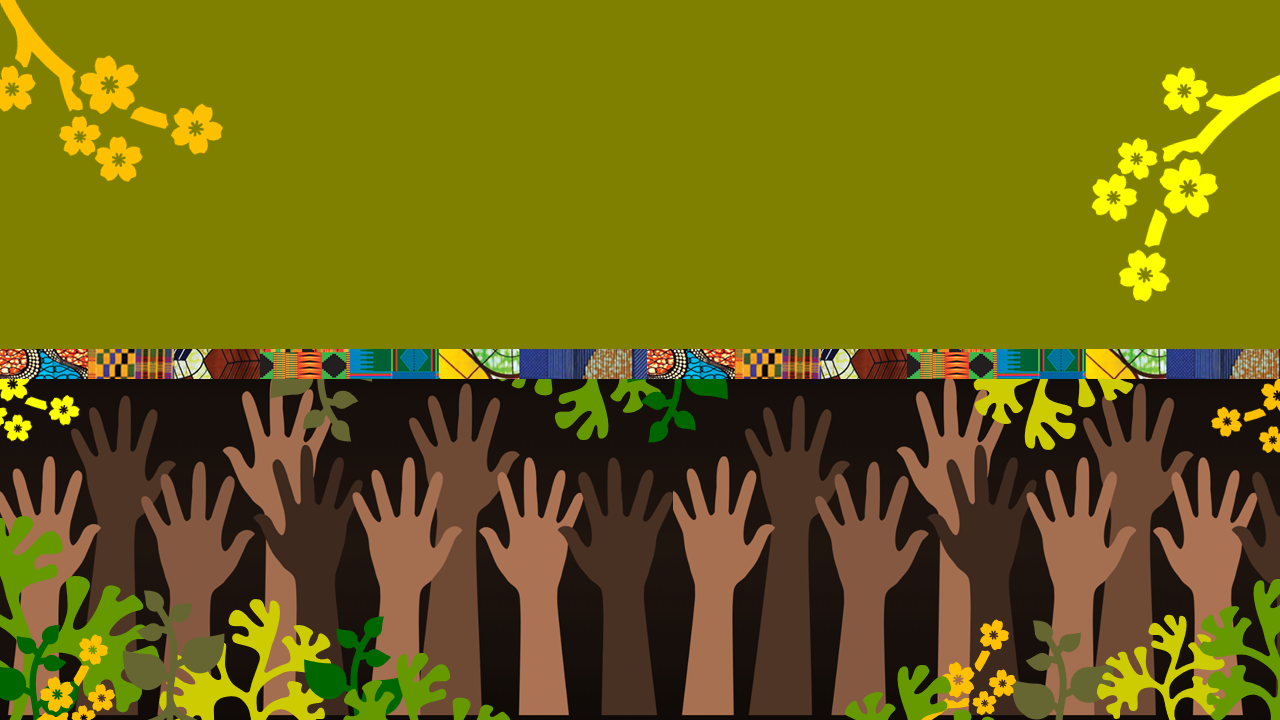 DRASIC
Dismantling Racism and Social Inequality Collectively

Why this Project?
The atrocities arising from chattel slavery, colonization and the racialization of humanity have combined to create embedded social constructs that divide communities, societies, nations, and humanity into racial hierarchical power structures that continue to cause significant harm in the world today.
Some might also argue the racialisation of humanity and the meanings that come with it, have had a significant and detrimental impact on the human psyche, health and wellbeing. Something that has resulted in deep relational issues, both within and between racialised groups, that is seldom addressed either explicitly, or in a deeply contemplative or reflective way, without risking spiritual bypass or colour-blindness.
Something that can also cause divisive real-world damage as it nullifies the lived experience, and subsequently, our ability to work collectively to find much needed new solutions to an age old and deep rooted problem.
This amazing project funded by the Emergence Foundation is therefore about helping to address the racialisation of humanity in ways that lead to non adversarial prosocial equitable change.
By combining the personal and collective benefits of contemplative practice, reflection, dialogue and critical thinking, with diverse wisdoms, this project will facilitate the maturation of compassionate individuals able to create new and positive connections within and between racialised groups to dismantle racism and social inequality collectively.
The programme will also provide a unique opportunity for black and brown people of colour to engage with a mindfulness "pilot study" that aims to develop a group of socially and culturally aware contemplative practitioners grounded in an understanding of mindfulness, race and social oppressions.
The project also aims to galvanise the black and People of Colour Community in the field of mindfulness through a socially aware form of contemplative practice that could be offered within the mindfulness field, educational system, workplaces/ businesses, national health services, the climate justice and activism sectors and grassroots communities.
What's the background to its creation?
This project represents a collaboration that has brought together an amazing group of people known as the OGEE's who have combined their lived experiences in the context of racialisation into a joint wish to both live and be the change they want to see in the world.
Following mindful Action of Whiteness Work, the OGEE's friendship has now emerged into a collaborative project grounded in a deep solidarity and commitment to deliver anti oppression initiatives that have a social impact.
This ground breaking collaboration will specifically aims to meet needs of racialised black and brown people of colour (POC) with the intention to stimulate social mobility through the development of trained Mindfulness Based EDI practitioners and consultants.
The project will also culminate in fostering collaborative spaces and initiatives that combine trained POC and trained white allies to collectively work to decolonise aspects of grassroots communities and specific sectors including NHS, Academia, Local and National Government, Civil Society, Criminal Justice and the Workplace.
Who it is for?
This course is for people of colour who identify as black, African, Caribbean, Asian or Global South heritage or Diaspora who have an aspiration to learn how we might dismantle racism and social inequality collectively. Using the benefits of mindfulness/ contemplative practice, dialogue and non violent communication skills, this course is for the educational upskilling of all peoples of colour who might wish to open up new possibilities to discuss and reflect upon and therefore transform fixed and negative notions of race based harm collectively.
The course is also for those interested in fostering solidarity between POC: building trust and individual and collective agency to work cross culturally to dismantle racism and social inequality in a way that is grounded in integrity for all oppressed groups.
The course is also for those interested in building the capacity of POC to promote diversity and inclusion in their groups/workplaces through non adversarial peer learning support and mentoring opportunities.
The course is also for those interested in enhancing inter-cultural competence and understanding through dialogue and collaborative anti-racist initiatives that alleviate racial suffering and nurtures mutual care for self, others and planet.
Its also for those interested in influencing policy makers and commissioners of mental health/ wellbeing services by building the evidence base for the PoC communities, by the PoC community.
Lastly is for those interested in development of a collaborative initiative designed to address all forms of identity based harm through affinity group work and ally ships that disrupt indifference through collaborative prosocial change.

What past experience or training do I need?
Whilst not essential, a good foundational understanding of mindfulness would be useful….
An ongoing interest in working in the field of mindfulness, climate and social justice, activism business and the workplace or grassroots communities to dismantle racism and social inequality collectively is highly recommended.
How long is it and what is my commitment?
The initial programme included in this pilot includes 8 to 10, 3hr sessions. Plus personal study to include reading, watching and or listening to selected content and materials offered online with the course? Guided meditations will also be provided to build your own daily practice as you see fit. A good start would be to practice for at least 10 minutes two to three times per day.
Participants should be able to attend each session online and engage with the material in order to explore their own/ unique cultural heritage and find common ground and links of authenticity. Optional follow up courses and trainings will take participants on a three year training pathway where they will be able to deliver the MBIT training in one's own context
What will I get from attending the programme?
Each participant will gain some insight into the personal and collective potential of a socially informed mindfulness/ contemplative practice. There will also be opportunities for participants to join this unique collaboration in anti-racism and transgressional education that deepens and nurtures a sense of solidarity through personal and collective wellbeing. A key element of the project is to introduce a new form of social mindfulness that is selected for research by and for black and brown people of colour as described above.
Consequently, we hope there may be teaching, research and career opportunities that emerge from this project as we aim to create the first wave of UK socially informed mindfulness teachers and Mindfulness Based EDI consultants from the PoC community in the UK.
Who will be my teachers/facilitators?
Each course is led by at least two experienced teachers from the people of colour community as described above. Guest speakers will be invited to offer unique perspectives on identity based harm, the DRASIC project and its potential within the fields of mindfulness, activism, climate justice, the workplace/business, health care and grassroots communities.
However, hopefully this course will help you become your own best teacher! As you embrace the wonders of your own lived experience and learn how it can help you shape both the present moment and thus the future you wish to see and be.

What will it cost me?
The initial pilot study will be offered free of charge as it is funded by the EF, however, we would welcome and invite participants to pay it forward as a means of contributing to additional training provisions for others and support in building the capacity for further funding proposals.
Whilst we are hopeful about sourcing additional funding to deliver further training to those who complete the pilot study and who would like to deliver this work within their own context. We have not yet secured funding for phase two of the training process and project. Consequently, we cannot rule out a nominal fee for the next stages of training if we are unsuccessful at obtaining external funding.
Is there any pre-reading or stuff I need to do?
Watch the following for more information.

What happens if it's not for me once we've started?
We would encourage you to notice what is happening as to why the course might not be for you and speak to one of our team who will be very happy to support or sign post you to get any relevant support you might need. Offering feedback if you need to leave is just as important as feedback from those who complete the course so as long as you are happy to offer some feedback we will always be happy for you to follow your own best judgement.
It is however, really important to remember that this course covers topics such as race and racism, whiteness discrimination, social conditioning, oppression that can be challenging for some. As such please only apply if you feel emotionally ready to explore these challenging subjects as part of a group.
How do I raise any concerns about the course?
"The conditions of truth are to always allow suffering to speak"
It is important that all participants feel safe and free to speak with one of the team who will ensure any concerns raised are addressed as necessary and in a timely manner.
Nonetheless, it is important as an affinity group that we sign up to exploring our concerns and difficulties together as they may arise as part of the learning process. Therefore, we always encourage participants to raise concerns and grievances as a means of solidarity building and dismantling divisive habits that prevent honest, frank and open speech. "Parrhesia". Moreover, non-violent communication is imbedded in what we aim to achieve on the course so it is again important you feel safe enough to voice any concerns or grievances with the team who will support you raising any concerns that we might all be able to learn from.