Everyone is welcome
The Urban Mindfulness Foundation welcome you regardless of who or what you think you are. We actively seek to ensure our human diversity is celebrated. We embrace our differences and allow our uniqueness to flourish whilst connecting with our common humanity. We aim to dissolve the perceived barriers that limit our connective human potential which is key to living more fulfilled and happier lives.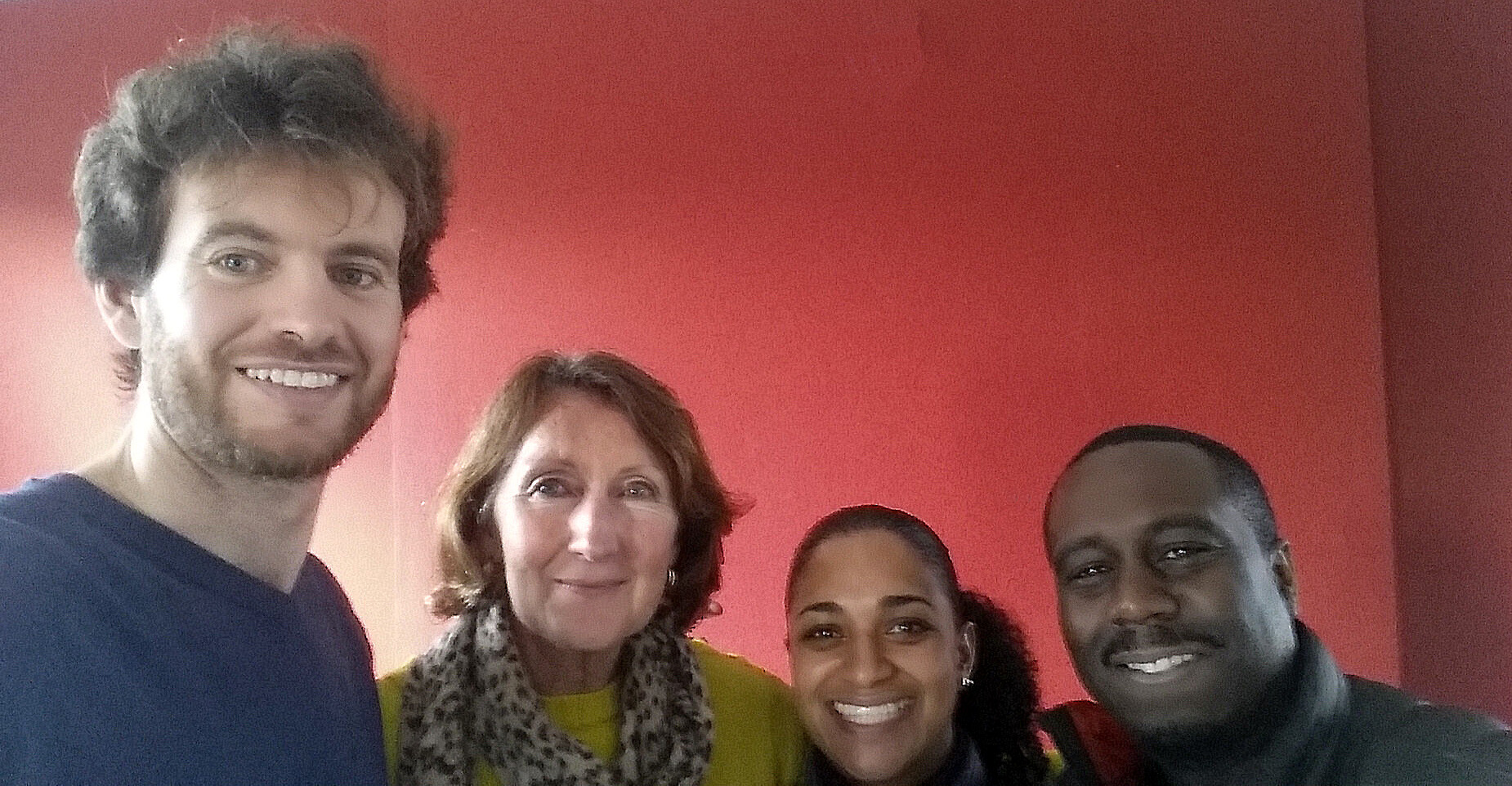 Our wonderfully diverse team of facilitators welcome you!
As practitioners, we feel connecting with others in a way that is real, authentic and non judgemental is fundamental to true happiness
We have received our training from some of the UK's Top Mindfulness Teachers and Organisations
Our practitioners have been very fortunate to have received training from some of the top mindfulness teachers in the UK, USA and Africa. In respect of this fortune, we are determined to pass on what we have learnt to as many people as possible. Furthermore, each of our Facilitators have or are currently undertaking the MSc In Mindfulness Studies programme with the University of Aberdeen and each have a committed daily practice of at least three years.
All our Facilitators are also either registered with or in the process of registering with the UK Network of Mindfulness Based-Teachers. Every Facilitator also adheres to the Mindfulness Teachers Good Practice Guidelines.
It is also important to emphasise that we are not looking for devotees. All of our courses are educational. They are designed to give a strong foundation and introduction to mindfulness practice and the necessary understanding about how the brain and mind works and how we can best train and work with the mind and body to perhaps reach our full potential, find inner peace, contentment and ultimately happiness.
Strength in the Foundation
The Urban Mindfulness Foundation have a great team of Teachers, Advisers, Supervisors, Associates and Affiliates. Each of our Facilitators also have their own Personal Supervisor with in excess of 10-30 years of experience in teaching and practising mindfulness. With this foundation we believe we can deliver some of the safest and most productive mindfulness training programmes outside of those programmes offered by our list of recommended mindfulness organisations and teachers that we ourselves are continuing to learn from.
Support in Practice
Our facilitators diligently work to ensure each participant is safe and ready to practice. We take the time to support your journey of self discovery. By understanding the limitations and keeping clear boundaries and ground rules, our Practitioners develop the supportive framework necessary to ensure our programmes are delivered competently and inline with the UK Mindfulness Teachers Good Practice Guidelines.
Each one teach one
The idea is that we wish to teach and encourage others to become Mindfulness teachers if they so wish. At the very least, we wish participants to share and pass on the benefits of their practice with family, friends, and associates through the embodiment of mindfulness practice in everyday life.
We offer Recognised UK Courses
The Urban Mindfulness Foundation delivers courses developed by the Mindfulness Association and the Mindfulness in Schools Project. Both courses are well recognised and the Mindful Based Living Course is one of only six listed on the UK Network of Mindfulness Practitioners Website.
All courses developed in house are infused and based upon the practices from the Mindfulness Associations, Mindfulness Based Living Course or (MBLC) and their Compassion Based Living Course or (CBLC). We also deliver and utilise materials from the researched Mindfulness in Schools Project. .b and Paws b programmes to deliver courses to younger groups and participants.
The MBLC is one of only six approved courses listed on the UK Network for Mindfulness-Based Teachers and we are delighted to be delivering it
However, mindfulness practice shouldn't stop with us! After completing our courses, it is important that you continue practising and developing your own understanding. To do this, we wish you to continue to practice with us  whilst embarking on additional courses via the Mindfulness Association, Samye Ling or its connected Organisations or by embarking upon the University of Aberdeen's Mindfulness MSc programme where the teaching is authentic and regulated.